About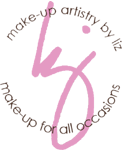 liz has over 20 years experience in the make-up industry with Shiseido, Lancome, Christian Dior and MAC, recognized leaders in cosmetics. liz has spent 10 years working alongside MAC training professionals before entering into freelance work. as a freelance make up artist serving the greater sacramento and bay areas.
liz has extensive experience in providing make-up application for the world of print, video, editorial and bridal events. liz is part of the style brigade for Style Army, founded by stylist Mary Kinney and San Francisco photographer Laurie Levenfeld and has worked on numerous ad campaigns including Style Me Pretty. liz led the team of makeup artists and designed looks for Sacramento's Fashion Night Out charity fashion show at Pavillions in 2012. liz has also worked in the political world for Governor Schwarzenegger to provide mens grooming for press conferences. additionally, liz is trained as a medical esthetician and is currently employed at calkin|boudreaux dermatology associates in sacramento, california. liz's medical experience that began in 2005 has become a valuable component to her makeup businesss in evaluating and addressing skin's needs. in her time at calkin and boudreaux, liz has learned and administered the most advanced and scientifically researched physician grade skincare available. liz has worked as Schools Federal Credit Union's in house makeup artist for numerous marketing shoots for members as well as board of directors.
liz's work in the medical field has enabled her to perfect the techniques used by make up artists to hide acne scars and tatoos as well as post procedure bruising. to view liz's portfolio, you may make an appointment for a consultation or view her portfolios.